Tony Pho
1002 S Federal Blvd, Denver, CO 80218
Order now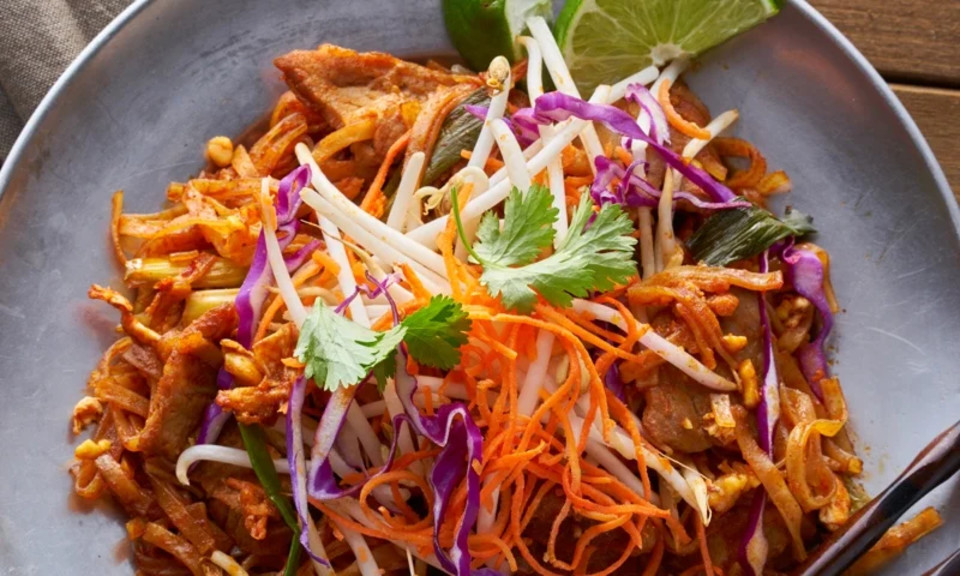 Aaron
Reading some reviews on this place and overall experience, my experience thru grub hub went very well. I usually order from pho 95 on postmates but their taxes and fees are ridiculous not even including tip. After checking out tony pho and the reviews based off grub hub and yelp and finding it would cost be $20 cheaper than postmates including the tip, I decided to go ahead and place an order. I called the restaurant after placing my order to make sure my special instructions were noticed. My delivery driver called ahead before my expected delivery time to give the heads up that hed be a couple minutes late which was more than appreciated but still showed up when expected. The order was correct and even going to my usual pho locations before last few years, the food at Tony pho is just as good, and the portions are huge!
Kimberly
I want to sing the praises of this Vietnamese restaurant for several reasons! Delivery time is longer than most restaurants but it is worth the wait, so dont put off ordering until you are starving! I am a huge Ph fan, and their chicken Ph was just perfect on a cold snowy day! Best of all, also they charge extra for the classic Ph add-ins (sriracha + hoisin, basil + bean sprouts) the quality and quantity of these essentials were TOP NOTCH! Big kudos to this place especially for the lush and delicious portions and freshest most beautiful basil ever!
Nathan
Hadnt ordered from Tony Pho since Septeber(its February next year) and the delivery guy remembered me!! Gave me the hookup on meatball and fillet and boy it was amazing. I like Pho 96 but theyre kinda super stingray about the amount of noodle and meatballs for some reason. Tony Pho has my sale for Pho anytime now, cant explain how awesome the food and service is from these guys!
Sean
Love this place for delivery Pho! I of course have my go to order, but any time I mix it up, nothing ceases to impress. Egg roll bowls, chicken wings, spring rolls - all amazing. If you order a large pho, you either need a huge bowl or an order of extra broth because they really give you a LOT! Tasty broth that sometimes I dont want to add any extras to.
Jeff
I love my Pho and have been to many places in the area. Hands down best if Tony Pho delivers in your area..Large portions, fresh, good broth, and they give you lots of basil, jalapenos,sprouts,basil,lime etc. I like to order the combination meat which they are very generous in portions and the meat is carefully packaged and fresh!
Wade
Best Pho in Denver. Very large portions. It's seriously enough food for three meals, however, when ordering tofu vegetable soup, they only include a few pieces of tofu. But, they give you a ton of meat when ordering the meat options. And, its cheap. It seems they've corrected the delivery problems from the past as my order was delivered in less than 30 minutes last night. I highly recommend ordering from here.
Nhi
They were orderly and very timely. They're slightly pricy but their food is good so it's okay. It was good and very highly recommended!
Grant
Delicious food and came packaged spectacularly for to go pho.
Ricardo
Great food, quick delivery. Overall pleased with my order.
Josh
Was not expecting this dankness. Was pleasantly impressed.
About us
Asian, Breakfast, Dinner, Lunch Specials, Noodles, Vietnamese
Today

Delivery: 10:00 AM - 9:30 PM

Takeout: 10:00 AM - 9:30 PM

Delivery

Monday:

10:00 AM - 9:30 PM

Tuesday:

10:00 AM - 9:30 PM

Wednesday:

10:00 AM - 9:30 PM

Thursday:

10:00 AM - 9:30 PM

Friday:

10:00 AM - 9:30 PM

Saturday:

10:00 AM - 9:30 PM

Sunday:

10:00 AM - 9:30 PM

Takeout

Monday:

10:00 AM - 9:30 PM

Tuesday:

10:00 AM - 9:30 PM

Wednesday:

10:00 AM - 9:30 PM

Thursday:

10:00 AM - 9:30 PM

Friday:

10:00 AM - 9:30 PM

Saturday:

10:00 AM - 9:30 PM

Sunday:

10:00 AM - 9:30 PM